Happy New Year everyone!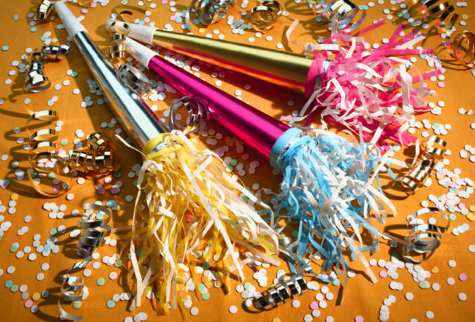 Can you believe it's 2011?
Me either.
One year ago I posted my
new year's resolutions for 2010
. Confession: I didn't do most of the things on this list. Didn't run in a 5k, didn't perform in a musical, didn't speak that much more Italian. Kind of disappointing. The good news is that I am adopting these same resolutions for 2011 and adding in a few more:



Host a Dinner Party


My friend Kristen and I have been talking about this for a few weeks. I love cooking for other people, I love entertaining, and I love getting dressed up. A small dinner party is the perfect combination! Plus I just got this for Christmas and I want to make, oh, everything in it.



Acting


A few days ago I watched the movie The Town for the first time. Great film, but that's not what struck me. One of the cops looked familiar but I couldn't place him. Then he had a speaking scene and it all clicked - I used to take acting classes with this guy at the Boston Center for the Arts. What?! Time for me to get my audition on.

Dream Job
Don't get me wrong, I don't hate the job I have now, but I don't love it. I feel like it is a god job for someone like me, right out of college and deciding what their next move is. The thing is, I feel like I am ready to make that next move. I'm not 100% sure what it's going to be, but I know I'll never find out unless I take a chance. And there's no time better than the present.



Travel


My best friend from college, Hannah, is moving to Wales in 10 days. I've never been and this is obviously my perfect opportunity to go. My brother is looking at med schools out west and I'm going to visit him wherever he ends up. And just last night my friend James was talking to me about his parents' time share in Hawaii. Gotta get my suitcases out and ready!



Be more open


More open to new people, new experiences, new everything. I want to live and love every moment, every word, to the point that it's absurd.



Love.



Bring it on, 2011. I am

so

ready.