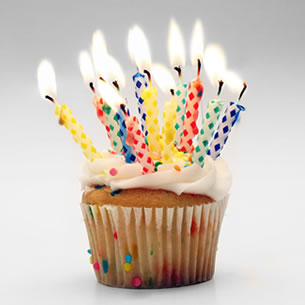 I love birthdays. I love my birthday, friend's birthdays, it doesn't matter. I love that everyone gets one day where they get to be celebrated. One day to be the king or queen and do whatever you want. Things are getting a little bit crazy lately though.



Do you want to know how many birthdays I've had in August?

THIRTEEN.

I swear, I have spent more money on birthday cards and drinks this month than I have on groceries. Maybe that's an exaggeration, but not by much! One of my friends said that August is nine months after the holidays and that's why there are so many August babies. That's not something I

reaaally

want to think about, but I admit, she may be on to something. So for all of my friends and family born this month:

8/1 - Lisa


8/4 - Hannah/Claire/Emily




8/7 - Ashley


8/12 - Caitlin


8/16 - Mac/Tom




8/17 - Tara




8/22 - Grandma/Tim




8/23 - Melanie


8/27 - Kim


HAPPY BIRTHDAY!!!